Business Education Teacher
Financial Services Pathway:
Introduction to Business and Technology

Financial Literacy

Banking, Investing, and Insurance
Experience
Central High School: 2013-present
FBLA Advisor

CTAE Department Chair

Scholarship Committee

PBIS Dynamic Team

International Skills Diploma Seals Committee

Football Program Coordinator
Central High School 2019 Teacher of the Year
Education
Ed. S in Instructional Technology

M. Ed. in Instructional Technology

B.S. in Business Education and Marketing
Certifications
Business Education (6-12)

Instructional Technology

Marketing (6-12)

Middle Grades Language Arts (6-8)

National STEM Certified Teacher
ATTENTION VIRTUAL STUDENTS AND PARENTS:
You will access Google Classroom for all assignments. Please feel free to contact me through Remind or email.
Email: sarah.hall@carrollcountyschools.com
Remind: @shvirtual
Google Classroom Code Financial Literacy: ysl577k
Google Classroom Code Intro to Business & Technology: rfglypg
Google Classroom Code Banking:k3sucmi

FACE-TO-FACE STUDENTS GOOGLE CLASSROOM CODES
1st period IBT: ixvt24e
3rd period Banking: 5yqwrri
5th period Banking: k3sucmi
6th period Financial Literacy: k3wotke
7th period IBT: voch6pk
REMIND
Intro to Business and Technology 1st or 7th period: @hallibt20
Financial Literacy 6th period: @hallfl20
Banking: @hallbank20
Hall Parents: @shrents20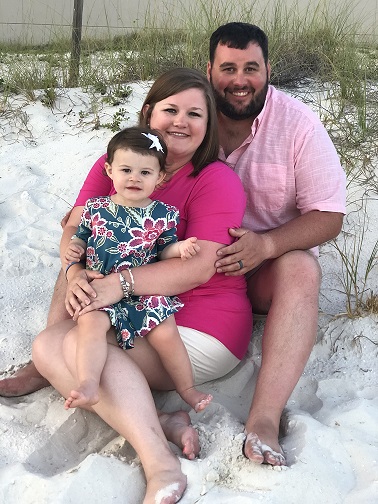 Bio
My name is Sarah Hall. I graduated from Central High School in 2009 and then attended the University of West Georgia. I began teaching at Central High in August 2013. My passion for teaching comes from the journey I have through life. Life is not always easy and sometimes brings hard times. I hope to show my students everyday that hard times do not define who we are as people, but gives us the strength and courage to try harder to succeed. I hope to bring excitement to the classroom the the use of technology and project-based learning.
I am married to Jason Hall and we have one child, Ellie.
~Once a lion, always a lion.~